<-- Return to Video for Purchase Options!
Randy Moore Boxing Photo Gallery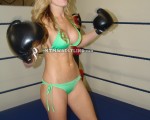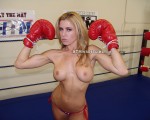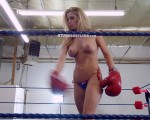 Legendary boxing blonde Randy Moore is still popular with fans, even years after retirement. It's not difficult to see why, with a killer body and top level fetish acting skills. Randy Moore's boxing clips still make top seller charts and fan favorite lists! This boxing gallery features photos from Randy Moore's topless POV boxing shoot and her foxy bikini boxing shoot with Hollywood. Enjoy one of the hottest foxy fighters to grace the ring, ever!
Photos taken from promotional sets of Randy Moore:
Randy Moore Topless POV Boxing
Randy Moore vs Hollywood Foxy Boxing
Free Porn
Randy Moore Adult Video On-Demand
Note: Still HQ/photo sets are supplemental and may sometimes contain poses not found in the associated video. If you have any questions, please contact us!