The video Darrius doesn't want you to see! Now it's clear why Darrius was so worked up in their mixed boxing match. After Darrius talks loads of smack to Skylar, she challenges him to an arm wrestling match to see who is stronger. Apparently Darrius hasn't been lifting, bro, and Skylar has been a LOT, as she is dominating him. Skylar's muscular arms and biceps ripple and flex as she uses her superior arm strength. Part 1 of a VERY humiliating night for Darrius, and things are only going downhill for him from there.
Fantasy arm wrestling where Skylar humiliates Darrius!

or




Note that preview clips may have slightly offsynced audio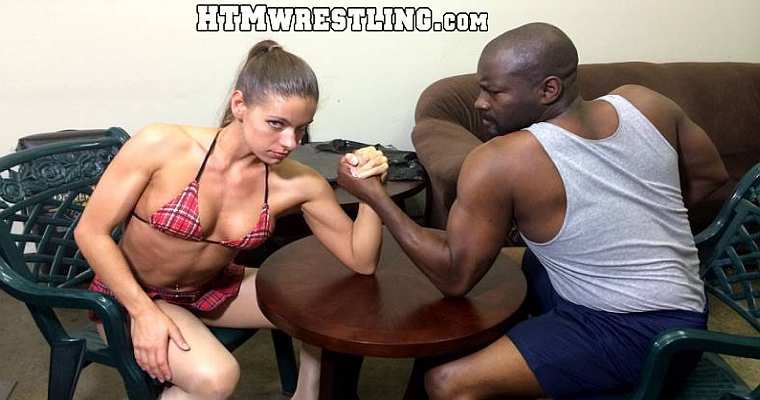 Skylar Rene Arm Wrestling female strength and muscle!

or