A foot fetish domination custom script.
Nicole Oring sees Jennifer Thomas's bare feet, and compares them to her own. Nicole thinks her feet and legs are stronger than Jennifer's! The two compare feet side by side while both declaring that they are stronger and superior to the other. Nicole challenged Jennifer to a "Foot Fighting" contest, several tests of strength to prove whose feet are really stronger.
They lay on their backs and press their opposing feet against one another and begin to push. Jennifer's larger feet and stronger legs seem to give her quite the advantage! Jennifer has Nicole screaming in pain, and eventually submission multiple times (including an "instant replay" with a different angle of the submission). But that's not enough for Jennifer, she's going to punish Nicole for even thinking she could challenge her! Jennifer presses on Nicole's belly with her feet, forcing the air out of her, and even puts her feet on Nicole's throat multiple time! Nicole is dominated by Jennifer's feet, and crushed!
See this video and many more on Clips4Sale, or
Note that preview clips may have slightly offsynced audio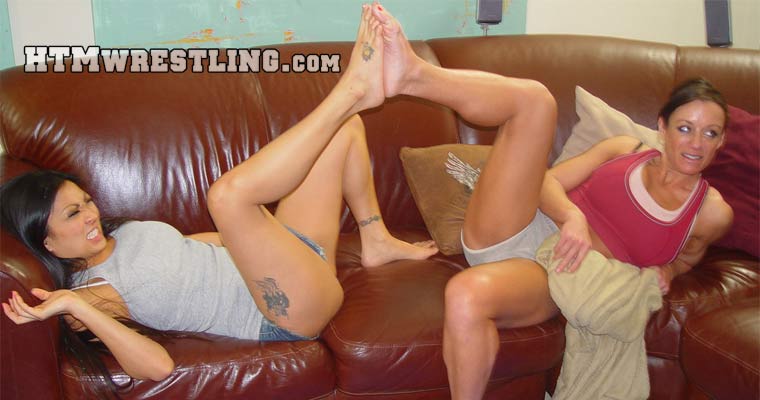 A must for foot fetish fans, featuring loads of closeups of both ladies' feet as the gallery below shows!
Screenshot gallery:

Featuring: Foot fetish, feet fetish