The prequel to Ziva vs Mewchii ! We start off with Ziva instructing Mewchii in the art of punching, and Christian crashing the party. The result, after some back and forth trash talk, a 2 vs 1 tag team boxing match!
Mewchii starts off the first round, but seems to have frozen and forgotten what Ziva taught her. Christian takes advantage of this, with a gut busting belly punch in the corner and knocking her around the ring via some VICIOUS hooks. The first round is all Christian and Mewchii barely knows where she is by the end!
Round 2 Ziva comes out of her corner like a wrecking ball, smashing in to and knocking down Christian. But a counter-punch sends Ziva crashing to the canvas, and once again Christian is in control. Ziva gets beat up in the corner, taking some deep penetrative belly punches to the pit of the gut, and even a few low blows! After getting her jaw rocked from side to side, the wobbly Ziva hits the mat. With one final flash of aggression, Ziva gets up manages to catch Christian and knock him down again. But the distracted Ziva once again gets caught, and ends up taking more hooks and uppercuts, getting knocked down several times.
We end with the dazed and dizzy Ziva tagging out, and Mewchii ready for another round…next time.



or

Note that preview clips may have slightly offsynced audio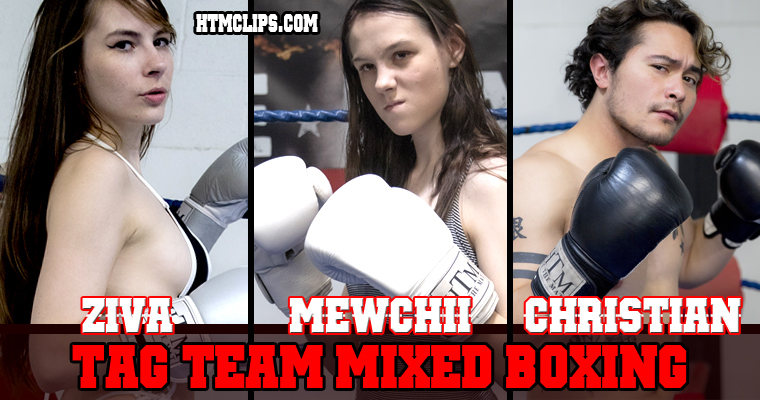 Fantasy maledom mixed boxing ryona
- Screenshot Gallery -



or