Sarah Brooke is back at HTM and ready to hit hard! Rocky M is about to get a taste of Sarah's ferocity, as he continues in his quest to square off against every female boxer in Southern California. Rocky has a lot of size on Sarah, and even manages a short burst of offense! Can she really knock him out?
See this video and many more on Clips4Sale, or
Note that preview clips may have slightly offsynced audio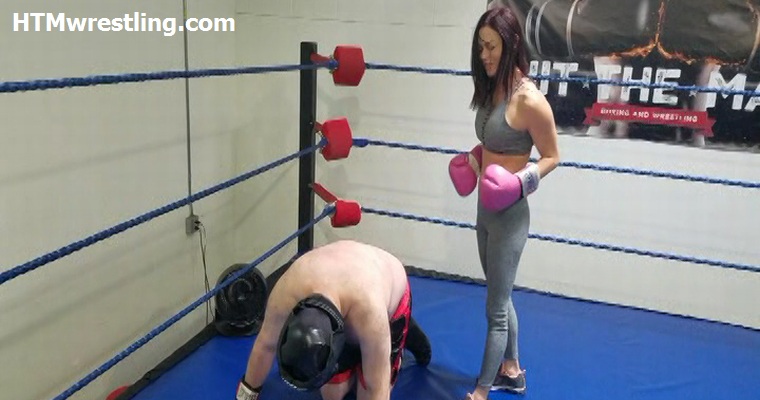 This video from the sessioner himself is a mix of scripted femdom fantasy and reality with Sarah Brooke landing some hard shots against Rocky, along with a POV sequence, Sarah's victory poses, prefight and postfight interviews.
Contact us if you want to book your own boxing session!
- Screenshot Gallery -