Nyssa Nevers makes her Hit the Mat debut! It's a battle of East vs West, with Samantha Grace taking on Nyssa in a topless boxing bout! Samantha Grace doesn't want to hear any of Nyssa's trash talk, and takes it to Nyssa right away. Try as Nyssa might to mount an offense, Sam is dominating the early rounds, working over Nyssa's breasts and belly in the corner. Sam is pumped to give Nyssa a proper Hit the Mat welcome!
See this video and many more on Clips4Sale, or
Note that preview clips may have slightly offsynced audio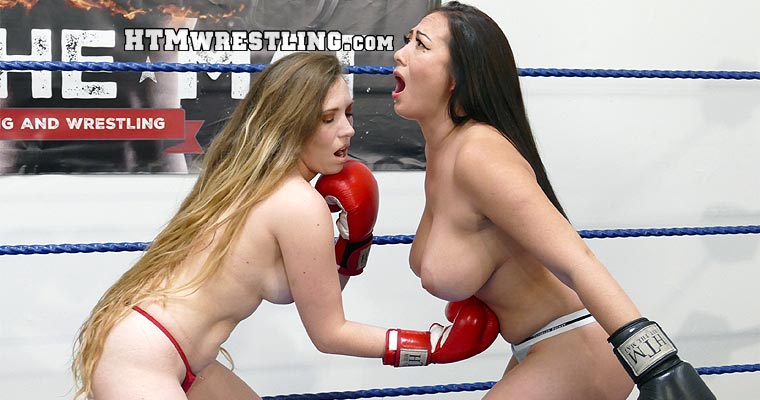 Pre-Fight interviews + rounds 1 and 2 of topless boxing action.
Fantasy topless boxing, Part 1 of 2.
-
Screenshot Gallery