The fight continues! Samantha Grace gives Nyssa Nevers a free shot, and finds herself regretting that as Nyssa can pack a punch! Sam ends up with "battle damage", and the topless boxing bout heats up. Sam manages to collect herself between rounds, and attacks Nyssa Nevers with body shots, wearing her down.
Sam continues to pound away, and now Nyssa is showing some damage! Nyssa struggles to stay in the fight, but is ultimately defeated by Samantha Grace, slumped in the corner and unable to make the 10 count while her eyes are rolling.
But that's not the end for Nyssa. Sam, happy that she's not tied up again, offers to "toughen up" Nyssa using her belly and breasts (particularly her large, luscious breasts) as punching bags!
See this video and many more on Clips4Sale, or
Note that preview clips may have slightly offsynced audio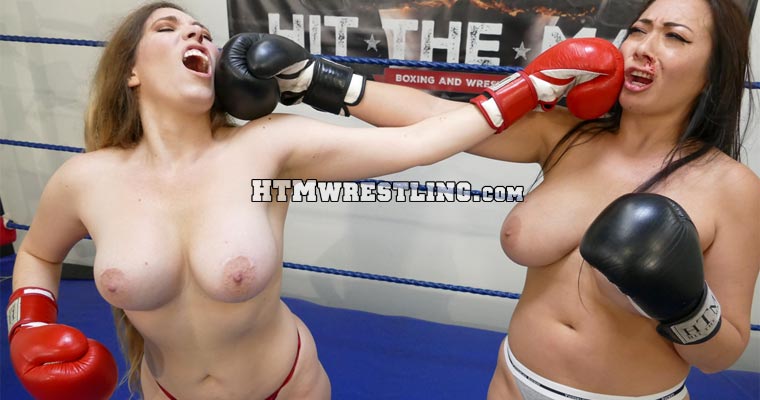 Rounds 3 and 4 of the fight, plus boxing bondage human punching bag punishment!
Fantasy topless boxing, Part 2 of 2.
-
Screenshot Gallery