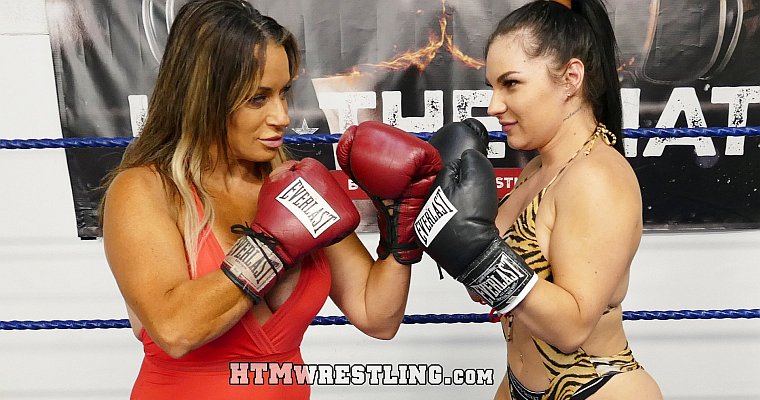 Another "Punch Out Challenge" to see who has the stronger punch! This time, ring veteran Jennifer Thomas takes on the newcomer Hungarian Huntress, who feels she can defeat any one. They start out with an arm wrestling match again, but it seems to be a stalemate?? So the first punch is decided by a coin flip, and the young powerhouse Huntress gets to fire the first shot. The mouthpieces go in and the battle is on. Once again, no blocking, no dodging, nothing but taking turns throwing punches to the jaw. If you can't make the 10 count, you lose!
Both fighters are able to tank the opening shots easily, but as the battle wears on, cracks in their armor are beginning to show. Both Jennifer and the Huntress hit the mat as the punches begin to affect them more and more, but only one will be left standing victorious over her defeated and KO'd opponent.


- Boxing Screenshot Gallery -



Spoilers: Jennifer Thomas KO's the Hungarian Huntress!
Fantasy female boxing custom video in 1920x1080HD MP4




Note that preview clips may have slightly offsynced audio


Tags: Hungarian Hammer, Jennifer Thomas

Please note! Prices listed here are BEFORE any applicable local taxes are applied.

---
Related Videos
---