Mutiny and Darrius are getting kind of close on the couch, but this is Mutiny's special way of asking for a rematch after calling Darrius a cheater. Darrius easily obliges. Topless for their boxing match, Darrius immediately starts off with punches to Mutiny's exposed breasts. He works over her breasts and body, then snaps her head with a shot to the face. But when he stops to talk some trash, Mutiny fires back. Both fighters take turns pummeling each other, with a few low blows from both thrown in for good measure. Just when it seems like Mutiny is gaining the upper hand (??) Darrius wants to switch from boxing to MMA…to be continued!
See this video and many more on Clips4Sale, or
Note that preview clips may have slightly offsynced audio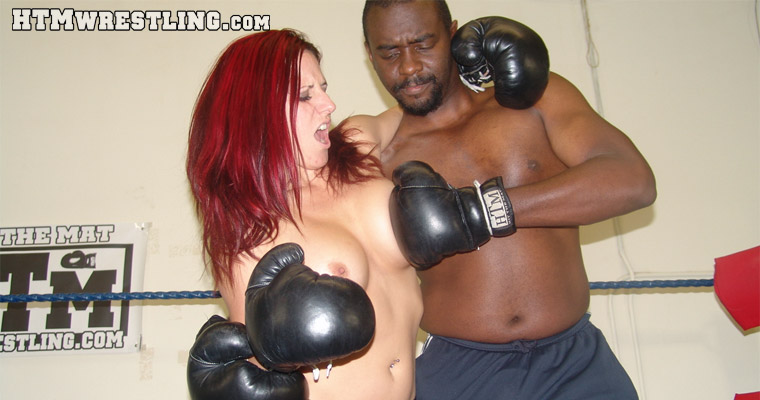 Custom script shot in 2013, part 1 of 2. Fantasy mixed boxing topless.
+ Shop for this video and more on Clips4Sale +, or
Screenshot gallery -

+ Shop for this video and more on Clips4Sale +, or