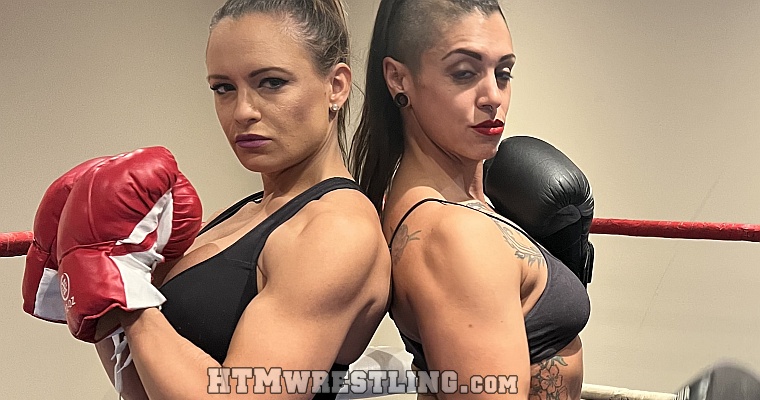 Two fighters making their HTM debut! Lilly Ice in the red gloves and MJ the Dominator in the grey and black Hayabusa gloves. Lilly heard MJ's been talking trash on her, and is ready to teach her a lesson. In the first round, Lilly Ice starts off aggressively with a BRUTAL hook to the body. Lilly keeps the initiative, blocking, parrying and countering MJ's shots, scoring a knockdown fairly early. Round one is pretty much Lilly Ice kicking MJ's ass!
Round 2 – The tops come off, what do they need them for anyway? The small delay does MJ good though, as this round she's able to put up a much better fight, pressuring Lilly against the ropes and scoring some knockdowns of her own. These ladies are intense! Part 1 of 2.
- Boxing Screenshot Gallery -

Scripted fantasy foxy boxing with some semi-comp elements




Note that preview clips may have slightly offsynced audio


Tags: Lilly Ice, MJ the Dominator

Please note! Prices listed here are BEFORE any applicable local taxes are applied.

---
Related Videos
---