Kym "Bring the Pain" Jane vs Foxy Rocky! Kym is Champion Rocky's former sparring partner from years back, ready to show the world that she is better than Rocky. Rocky doesn't seem to concerned, believing Kym has slacked off. As the bell rings, Kym starts off swinging strong, but Rocky goes to the body and picks apart Kym's openings. It's clear early on who has sharper punches and who has been training more. But Kym is fierce and doesn't give up, firing back at Rocky's hard abs and the match becomes a back and forth slugfest. Lots of knockdowns, belly punching in the corner and head snapping punches. Part 1 of 2.
Featuring: Fantasy foxy boxing, topless female boxers, belly punching, knockdowns, clinching, an All American bowtie

See it on our Clips4Sale Store, or BUY NOW for $19.99.

Note that preview clips may have slightly offsynced audio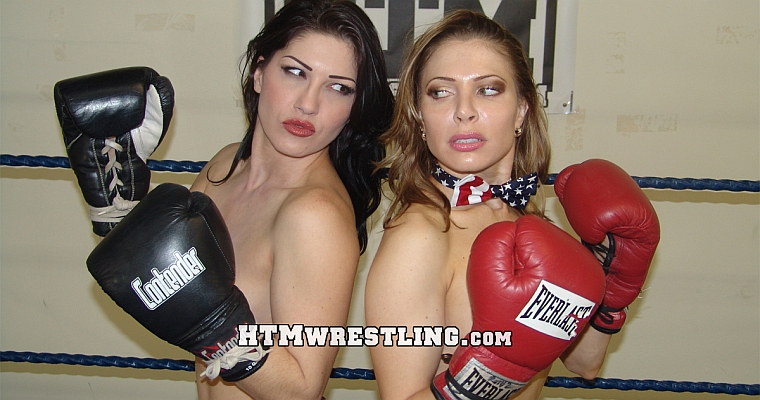 Foxy Rocky Erika Jordan vs "Bring the Pain" Kymberly Jane – Foxy Boxing female fighting