This round starts off with Kym firmly in control and bringing the pain to Rocky, working her over in the corner and dominating her. Rocky still has some fight left in her and fires back, including some shots Kym feels are illegal! Kym keeps on the pressure, working Rocky's hard abs relentlessly. Rocky is dazed and refuses to go down despite the pummeling, until Kym's throws a very questionable knockout blow. Kym for the win! She takes it all, the belt, the pride, and the bowtie!
See this video and many more on Clips4Sale, or
Note that preview clips may have slightly offsynced audio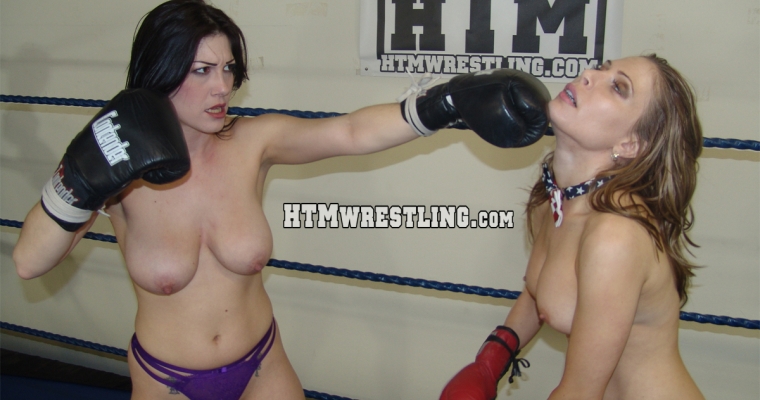 Foxy Rocky Erika Jordan vs "Bring the Pain" Kymberly Jane – Kym Wins!