The KO Compendium continues with more knockout topless boxing babes in action! More fantasy female boxing knockouts from HTM's greatest topless female boxing hits. Highlighted matches include:
Andrea vs Diana Knight (Andrea wins)
Lola vs Nicole Oring
Mutiny vs Sarah Brooke
Erika vs Gabrielle
Foxy Rocky vs Ivana Drago
The final minutes/round of HOT fantasy topless foxy boxing action, where the losing fighter is dazed and just barely hanging on, until the final blow or combination of blows knocks her out.
See this video and many more on Clips4Sale, or
Note that preview clips may have slightly offsynced audio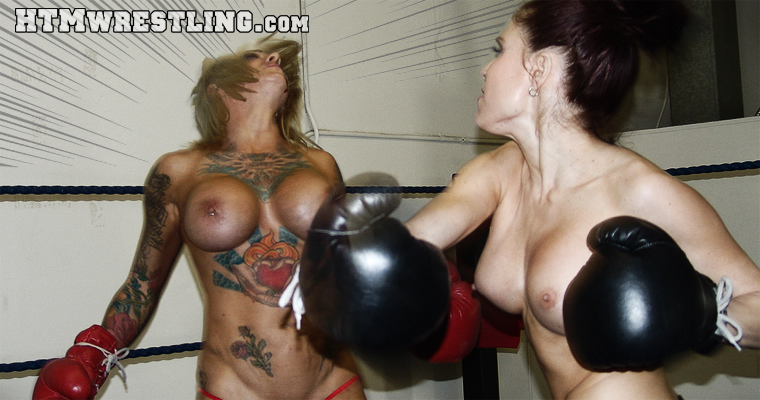 Femdom mixed boxing collection
-
Screenshot Gallery
+ Shop for this video and more on Clips4Sale +, or