The colossal slugfest continues as KK Qing and Madison Swan go toe to toe in Rounds 3 and 4.
In Round 3, KK Qing reasserts her dominance, beating Madison up, down, and all around the ring, scoring several hard knockdowns. Round 4, Madison is battling back, scoring her own knockdowns as she continues to chop down the giant redwood that is KK Qing. The Giant continues to fight back, but Madison is the clear winner this round, scoring IMPRESSIVE knockdowns!
Stay tuned for the final round!



or

Note that preview clips may have slightly offsynced audio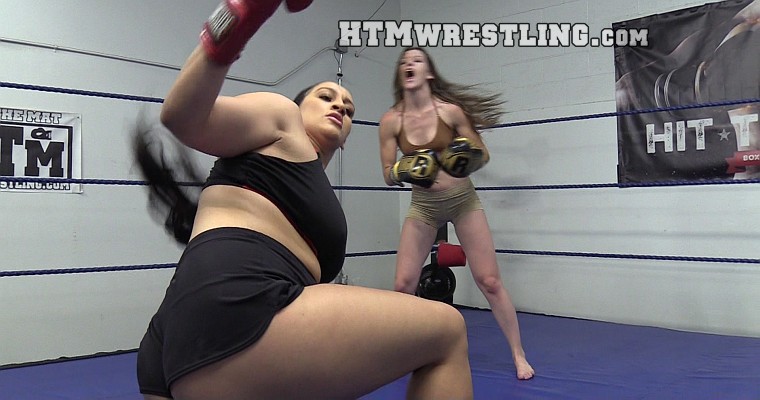 Stay tuned for Part 2!
Fantasy female boxing in 1920x1080HD MP4
This video was shot by Ghost!
- Screenshot Gallery -



or