Jesse's mixed boxing match with Darrius continues. Darrius starts off taunting Jesse as she gets back up, and the fight is on. The two continue to punish each other, Jesse still taking a beating but firing back more and more. Jesse's training has paid off and Darrius begins to wear down, until Jesse is finally dominating him, toying with him before finally knocking him out for the victory!
See this and more on our Clips4Sale Store, or BUY NOW for $12.99.


Note that preview clips may have slightly offsynced audio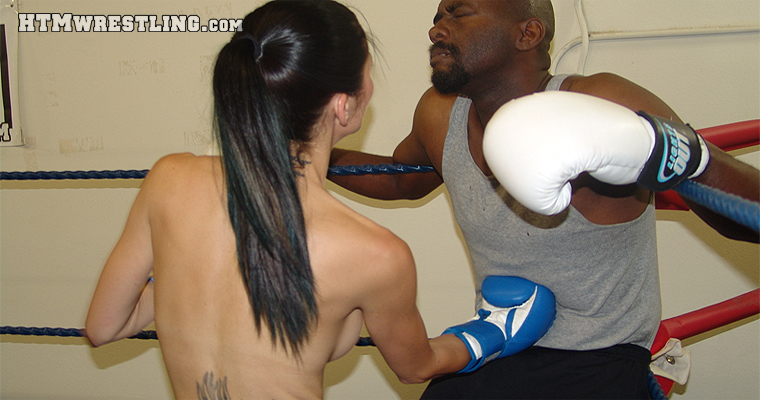 Fantasy mixed boxing, Jesse defeats Darrius
This mixed boxing video contains:

Femdom mixed boxing, Jesse Topless, Darrius loses, Jesse wins! Femdom knockout.