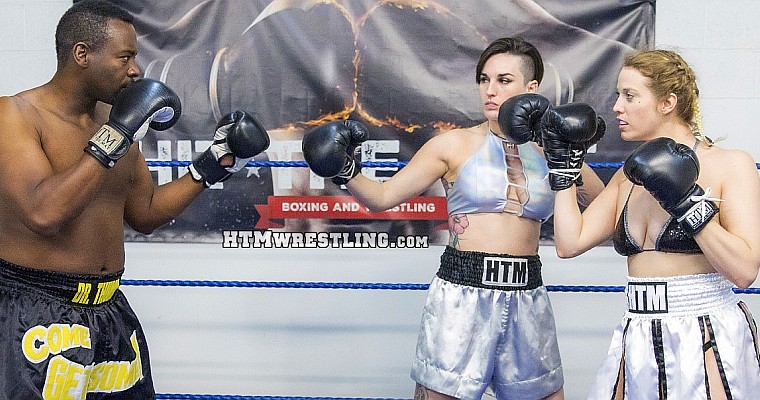 Paula Diamonds and Irene Silver take on Darrius in a mixed boxing battle that can only be described as, chaos!

The match starts off with Paula Diamonds getting hammered into frame, as Darrius takes her apart. A few moments later she is counted out, by a gloating Darrius. Paula comes into the ring with Irene Silver in tow, pointing out the man who beat her earlier. After some trash talk between the three of them Darrius once again steps in the ring Paula is first as Irene shouts encouragement from the corner. Things take a turn for the worse as Darrius takes it a bit to far as he sends Paula to the canvas. Irene is LIVID as Darrius gives her a 10 count. Now its Irene's turn to step in the ring with Darrius. She uses some, alternative tactics to take on the big man, is it enough to turn the tide or does Irene suffer the same fate?




- Mixed Boxing Screenshot Gallery -


Fantasy mixed boxing custom video
Add Both Parts 1 and 2 to Cart



Note that preview clips may have slightly offsynced audio


Tags: Darrius, Irene Silver, Paula Diamonds, Topless

**View directly on CLIPS4SALE to use the Shopping Cart function!

Please note! Prices listed here are BEFORE any applicable local taxes are applied.

---
Related Videos
---