Rematch time! Gia Love thinks she'll have better luck against Jennifer Thomas in a boxing match. Jennifer is dominating the larger Gia Love at the start, snapping her head and pounding her stomach. But Jennifer gets overconfident and gives Gia a free shot, and ends up getting rocked! Gia Love is enjoying some payback as she beats Jennifer around the boxing ring, and Jennifer is taking some serious punishment. Don't count Jennifer out though, and a big uppercut to Gia's jaw and hard shots to her belly bring Jennifer back in the fight. Will Gia get her revenge, or get her ass knocked the hell out?
See this video and many more on Clips4Sale, or
Note that preview clips may have slightly offsynced audio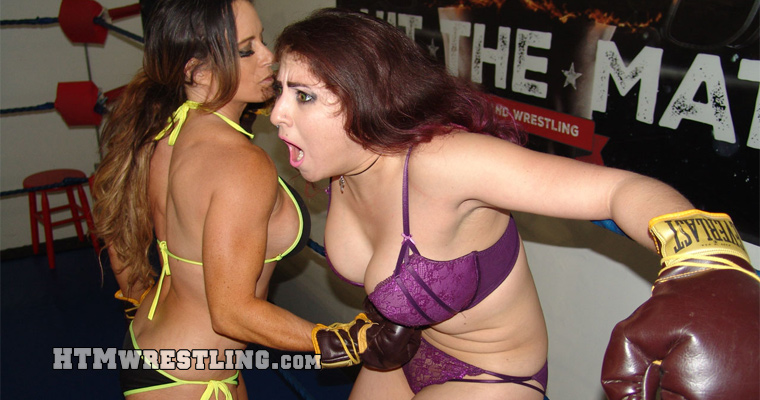 Fantasy female boxing, curvy girl vs muscle girl! Both girls sporting vintage style small brown EVERLAST boxing gloves.
Spoilers: Jennifer Thomas Wins
-
Screenshot Gallery