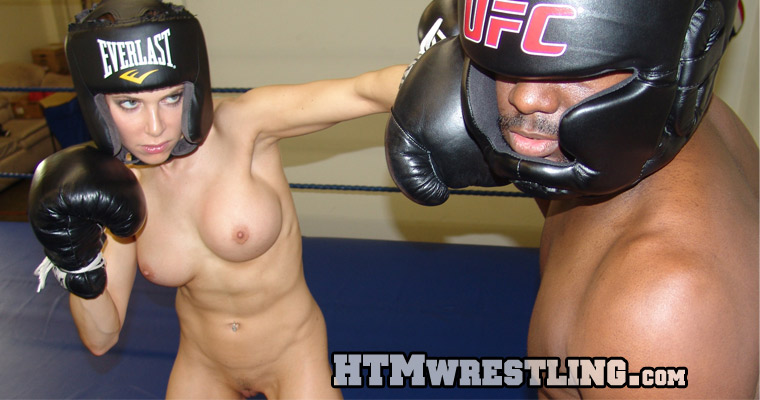 Erika takes on Darrius in a mixed boxing match! Erika is wearing nothing but boxing gloves and headgear, she is topless and bottomless as well! Why? Well, why not?
In this semi-competitive match, Erika comes after Darrius hard while he attempts to fend her off and take advantage of her openings. Erika shows a lot of heart and stamina as she attempts to beat some humility into Darrius, who mocks and taunts her verbally and with his keep away style. She pounds him harder and harder, until he can't take any more! Solid hits!
Erika knocks him out in the end, and there is a long series of Erika posing and flexing over Darrius' laid out ass from various angles.
Topless Mixed Boxing Gallery

2023 update! Link goes to 1920x1080HD MP4 Remastered version with improved quality and proper framerate.



Note that preview clips may have slightly offsynced audio


Tags: Darrius, Erika Jordan, Topless

Please note! Prices listed here are BEFORE any applicable local taxes are applied.

---
Related Videos
---