This year's US vs UK fantasy boxing match features Mistress Dometria, the powerhouse of the UK Brighton Dungeon. Dometria takes her top off and the match is on. Darrius and Dometria trade blows, and Dometria is able to take all that Darrius has, even cheap shots to the breasts! Dometria fights back with good combinations, keeping Darrius in his toes. As the fighters wear each other down, Darrius does what no one else has managed to do.. damage Dometria's face! A little damage above the eye isn't going to stop her though, and Dometria ferociously goes after Darrius, including breast smothering him! Both are exhausted by the end, and it's anyone's fight. Who will come out on top?
See this video and many more on Clips4Sale, or
BUY NOW for $22.99


Note that preview clips may have slightly offsynced audio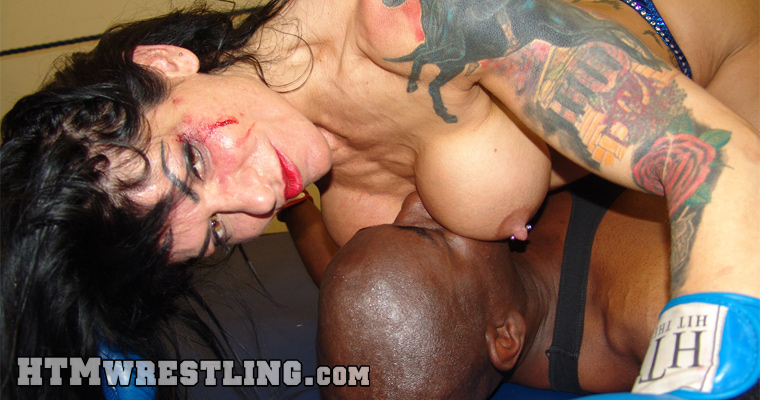 Fantasy mixed boxing, ending in Double KO!
+ Shop for this video and more on Clips4Sale +, or



BUY NOW for $22.99