Part 2 of Andrea vs Diana, foxy boxing grudge match! The boxing brawl continues and regard for the rules become less and less. Diana resorts to hitting Andrea while down, low blows, holding and attempting to breast smother in a clinch.
Andrea talks trash a little too long and gets met with a punch to the face, eating Diana's offense. Diana continues to work Andrea over in the corner until she collapses to the canvas, unable to take anymore. Diana Knight proceeds to humiliate her downed foe.
Winner = Diana Knight!
See this video and many more on Clips4Sale, or BUY NOW for $6.99
#FemaleBoxing #FoxyBoxing @Diana_Knight kicking butt! https://t.co/TEkPoIHt02 pic.twitter.com/yszZwSJyW1

— Hit The Mat (@HitTheMat) November 19, 2015
Note that preview clips may have slightly offsynced audio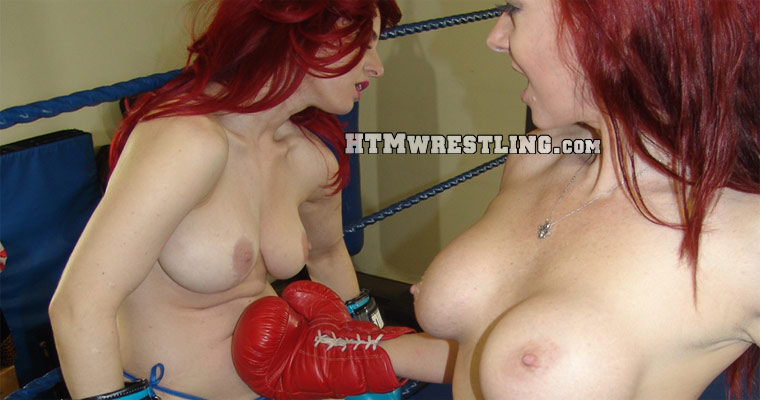 Fantasy foxy boxing, topless! Part 2. The first 4 minutes are shared between both endings.

BUY NOW for $6.99