Delta Hauser vs Darrius finally clash in a mixed boxing match thanks to our sponsors! A completely one sided mixed boxing maledom beatdown, Delta is unable to land even a punch and gets rocked by Darrius endlessly. Head snapping hooks and uppercuts, lots of belly punching and lots of low blows! Delta is stripped naked, dominated, and knocked out. Delta wakes up to find her arms bound to the top rope, and now it's time for the post match boxing bondage punishment!

or

Note that preview clips may have slightly offsynced audio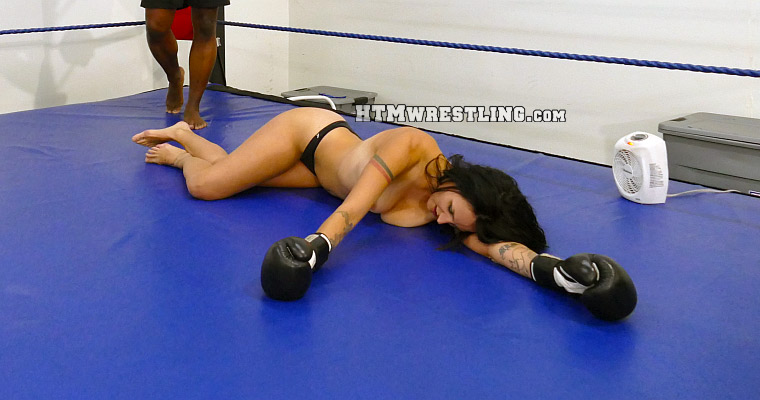 Big thanks to our maledom fans for sponsoring this video!
Fantasy maledom mixed boxing ryona
- Screenshot Gallery -

or

This boxing video features:

Delta stripped naked, uncensored nudity, male domination mixed boxing ryona, belly punching, cuntbusting/low blows, big head snapping punches, knockout defeated woman, boxing bondage post match punishment! Darrius wins, Delta loses, Delta defeated