Clever Brave comes to the Hit the Mat ring to spar with Darrius in a semi-competitive mixed boxing bout! Both fighters wear headgear, sparring three 3-minute rounds. Clever is a tall powerhouse who has been active sparring for several years, and is one of the biggest female fighters Darrius has faced.
Clever Brave Stats:
Height: 5'9"
Weight: 200lbs
Darrius Stats:
Height: 6'2″
Weight: 230lbs
Clever Brave is swinging hard, looking to take Darrius's head off! (who can blame her?)
While Darrius is quite good at avoiding the big head shots, Clever goes low and POUNDS away at Darrius's body, even trapping him in the corner and working him! Darrius is covering up for his life at the start of the second round, and must clinch to escape. Darrius does peck away at Clever's nose, leaving her face bright red inside the headgear, but Darrius's belly will be SORE after this beating! A great showing of aggression and power by Clever.

or

Note that preview clips may have slightly offsynced audio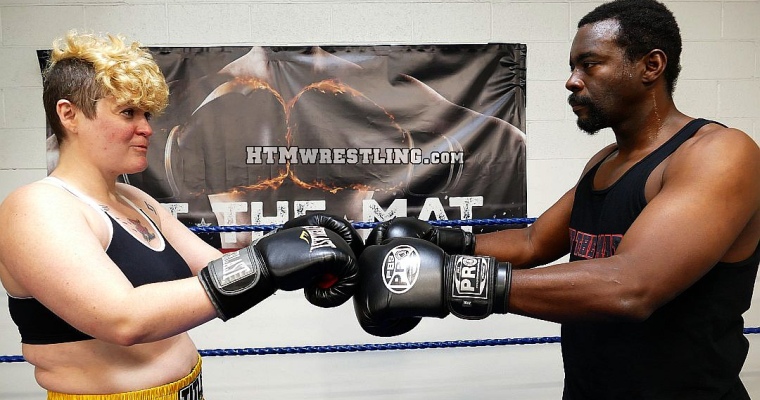 + Shop for this video and more on Clips4Sale +, or
Semi-Competitive mixed boxing. Who wins? "The fans decide!"


Screenshots