Hollywood wants a rematch with the cheating scrub Darrius, now that she knows the rules are "Anything Goes". He obliges, after having beaten her so thoroughly in their previous match. Just when it seems Darrius is going to beat down Hollywood again, a punch from behind nails Darrius in the kidney. It's Goldie Blair, who seems to have forgotten her top! The topless Goldie and Hollywood exclaim "anything goes" and proceed to beat the holy hell out of Darrius. They take turns PUMMELING his body and beating him to the canvas. Darrius tries to fight back, even try to hide behind the girls! It doesn't help him much, and he completely gets his ass kicked. At the very end, Goldie throws a punch that accidentally hits Hollywood, then she proceeds to knock laughing boy Darrius out for good.
See this video and many more on Clips4Sale, or
Note that preview clips may have slightly offsynced audio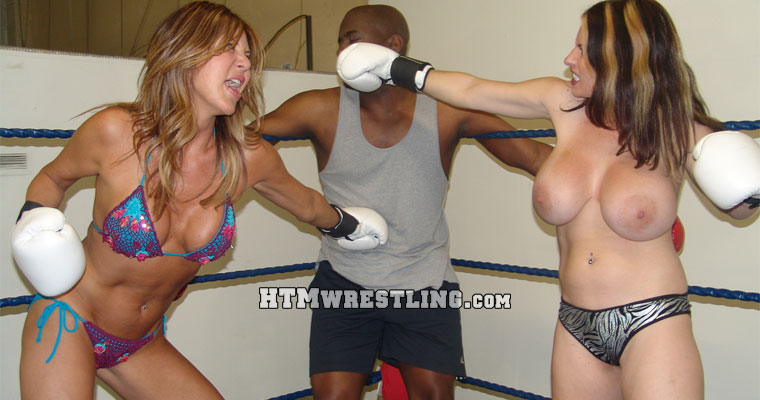 Fantasy femdom mixed boxing 2 on 1.

- Screenshot Gallery -