Lauren Phillips vs Annie Cruz, fantasy female boxing!
Lauren is at the HTM ring waiting for Darrius to finally come train her. Lauren earned the right when she defeated Samantha Grace in their boxing battle. Lauren comes in to find Annie Cruz standing in for Darrius, and Lauren immediately disrespects her for her size. Annie Cruz is a former amateur boxing, but Lauren is unaware and thinks being bigger is enough. For Annie's training, it's customary to remove your top, but Annie also challenges Lauren that whoever gets knocked out, must remove their bottoms as well. Annie's looking to beat some respect in to Lauren, but Lauren's gained enough boxing experience to give Annie a challenge. Both girls go for the breasts, body and face trying to beat each other up. Annie particularly seems to enjoy going after Lauren's breasts! Both end up nude, and the loser will end up tied to the heavy bag naked for even more punishment.
Included is an alternate, non-canon ending where the other girl wins!
See this video and many more on Clips4Sale, or
Note that preview clips may have slightly offsynced audio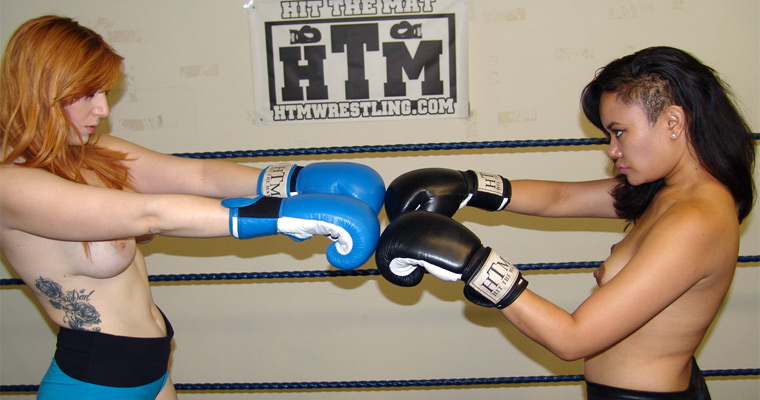 Spoilers: Lauren hears a motorcycle and has a PTSD flashback of her beatdown at the hands of Rusty, breaking her concentration and costing her the match. Annie Cruz wins!
+ Shop for this video and more on Clips4Sale +, or
Screenshot Gallery