Veteran wrestler Jennifer Thomas takes on Kim Chi, who has been making a name for herself on the mats in recent years as a force to be reckoned with. Kim Chi is taller, but Jennifer is a brick wall of solid muscle. 2 out of 3 falls submission grappling.
Kim Chi's leverage and martial arts background seems to give her an advantage, but it's not without a fight! The grappling struggle is intesnse, but Kim Chi pins Jennifer then sits on top of her face with a schoolgirl pin, and Jennifer frantically taps out.
The submission wrestling match continues, and Jennifer slowly wears down Kim Chi. Jennifer takes fall two as Kim Chi must tap to a painful wristlock while pinned, and her top becomes undone exposing her boobs!
Kim Chi goes at Jennifer, but ends up trapped between Jen's muscular thighs in a body scissor. It becomes a battle of whose legs are stronger, as the girls trade scissorholds. Kim Chi finally takes fall 3 as Jennifer taps to a headscissor, and Jennifer can't believe it. Kim Chi claims to "own" Jennifer, and Jen defiantly says no one owns her. Kim Chi then slaps on an RNC sleeperhold, and puts Jennifer out! Your winner, Kim Chi!
See this video and many more on Clips4Sale, or
Note that preview clips may have slightly offsynced audio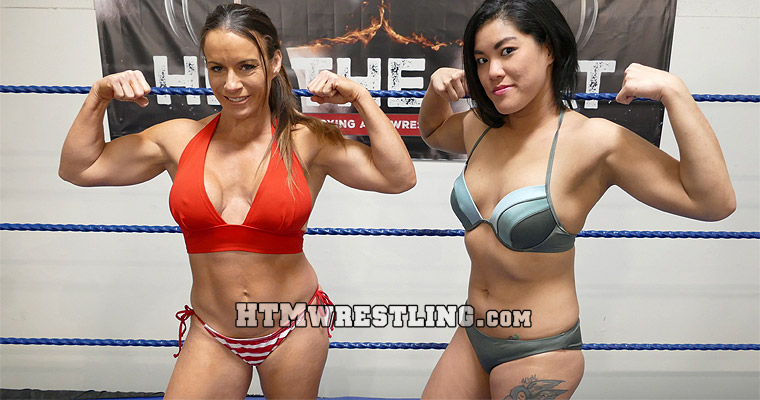 Female wrestling submission grappling
-
Screenshot Gallery