Kianna is tired of Jennifer Thomas bullying her. She calls her friend to complain about Jennifer, calling her a bitch and saying she won't get away with all the times she's squeezed, crushed, and humiliated Kianna. Jennifer walks in and it seems she has heard everything! It's time for another round of punishment, as Jennifer puts her hand over Kianna's mouth and holds her down. Jennifer taunts Kianna as Kianna struggles to escape, eventually passing out. Then Jennifer wakes Kianna and sits on her stomach while holding up her legs. Kianna exclaims that Jennifer is crushing her, but that's not the end of it. Jennifer then wraps her hulking thighs around Kianna's neck, and begins to amp up the pressure with a head scissor hold. The fear is evident on Kianna's face as she's trapped in the crushing hold. Kianna goes limp, Jennifer plays with her a little more, then lifts Kianna up in a fireman's carry and carries her away. Watch who you talk trash on!
See this video and many more on Clips4Sale, or
Note that preview clips may have slightly offsynced audio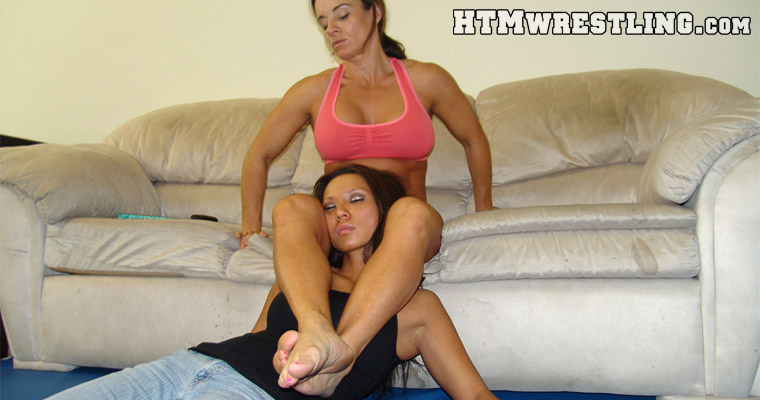 Custom fantasy female wrestling script with a focus on hand over mouth, stomach sitting, and scissors.
Screenshot Gallery
Currently in -