Jackson's made a terrible mistake! When she tells Jennifer "I don't want to hurt you", the powerhouse Jennifer snaps at the disrespect and lays an ass whooping on Jackson that has her begging and pleading for it to stop. Jobber Jackson finds herself in headlocks, armlocks, carried around like a ragdoll, headscissors, grapevines, bow and arrows, and all kinds of wrestling holds that a veteran expert wrestler like Jennifer Thomas can lay on her. Jackson looks pathetically helpless in the dominant Jennifer's holds. Jennifer knocks Jackson out with a sleeperhold, then flexes her muscles and puts her feet on top of Jackson for a victory pose, and some extra humiliation!
See this video and many more on Clips4Sale, or
Note that preview clips may have slightly offsynced audio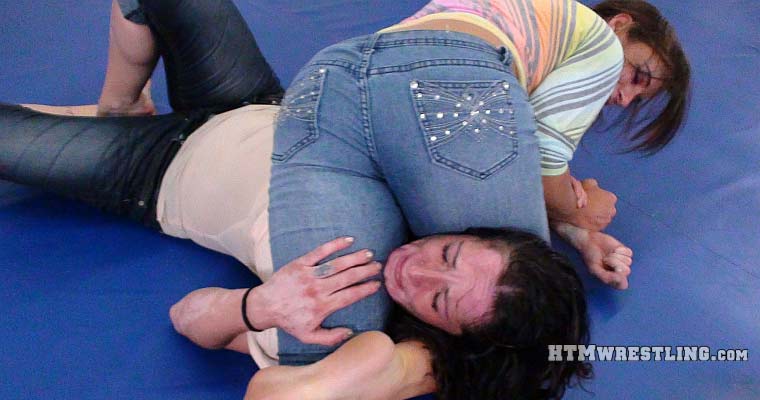 Custom female wrestling squash match. Want your own custom video? Contact us!
-
Screenshot Gallery