Irene Silver stars as Chun Li and Paula Diamonds stars as Cammy in this Street Fighter themed Halloween special!
Expert martial artist and Interpol officer Chun Li is always training with her friend and ally Cammy White of MI6. Chun-Li and Cammy spar in the HTM ring after a bit of ribbing from Chun, with Cammy all fired up to kick her ass. After a surprise attack at the start of the round, Cammy takes command and throws Chun-Li to the ground, apparently having also trained a bit with notable grapplers like Able!
Chun Li has a hard time getting any advantage, though still manages to land a few hits and a nasty hold. But this is Cammy's fight, and her powerful leg holds and quick strikes secure the victory as Chun-Li must eat some humble pie along with defeat.
Note that preview clips may have slightly offsynced audio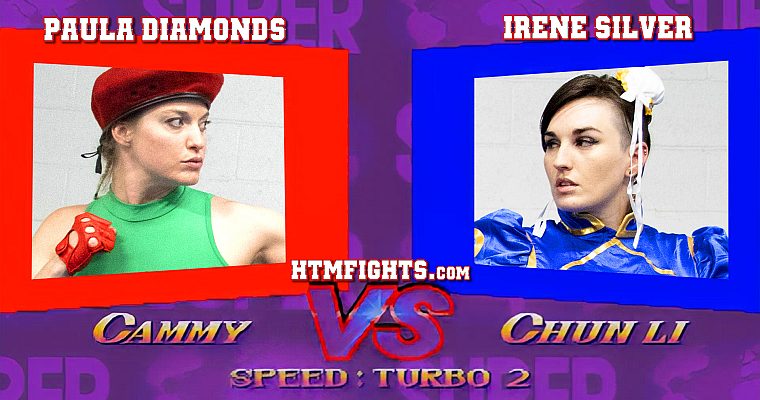 If you like booties in leotard thongs, you're gonna love this one! Round 2 DLC unlocks in a few days!
- Screenshot Gallery -