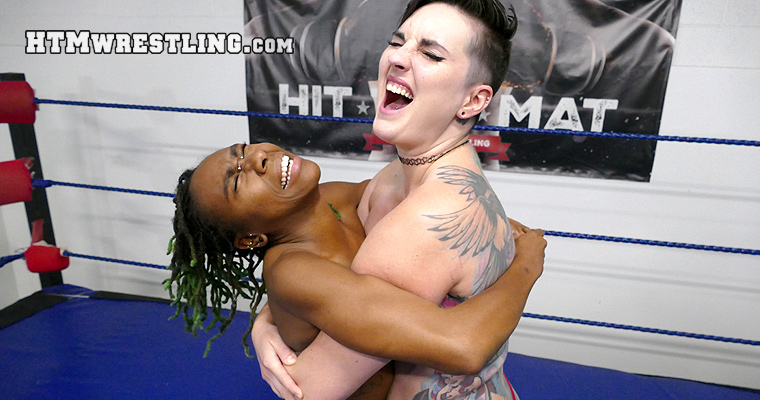 Tiny 5'0″ Kirra Blaze standing in the ring with the tall and strong amazonesque Irene Silver standing at 5'10″…and Kirra Blaze is rolling her eyes at her??? Well this topless wrestling practice session just went from friendly to "fuck you up" in no time!
Irene's "friendly" bearhug has little Kirra lifted off her feet as she squeezes tighter and tighter. Kirra is completely helpless in Irene's tight bear hug, getting the air and strength squeezed out of her as she struggles in vain. Kirra's eyes cross and she seems to go out a bit from the pain! Irene gives her a little bit of a rest, but then cranks the power right back up for her "Bearhugception". Irene taunts and mocks Kirra as she hugs her even tighter, calling Kirra her "best friend". Kirra is completely dominated, squashed and humiliated as Irene hugs and crushes her to KO!


- Female Wrestling Screenshot Gallery -



Breast to breast topless bearhug squash




Note that preview clips may have slightly offsynced audio


Tags: Irene Silver, Kirra Blaze, Topless

Please note! Prices listed here are BEFORE any applicable local taxes are applied.

---
Related Videos
---