Vonka Romanov makes her Hit the Mat debut! And "you" get to play "Punch Out" with the blue haired beauty! And when Vonka doesn't seem to be taking her clothes off quick enough, "you" take them off for her! Vonka tries in vain to fight back, but only finds her punches dodged, parried and countered! Vonka takes punches to the face, belly, breasts, ass, and crotch. Once defeated, she is tied to the ropes for some post fight, full nude punishment that leaves her knocked out and her eyes rolled!

or

Note that preview clips may have slightly offsynced audio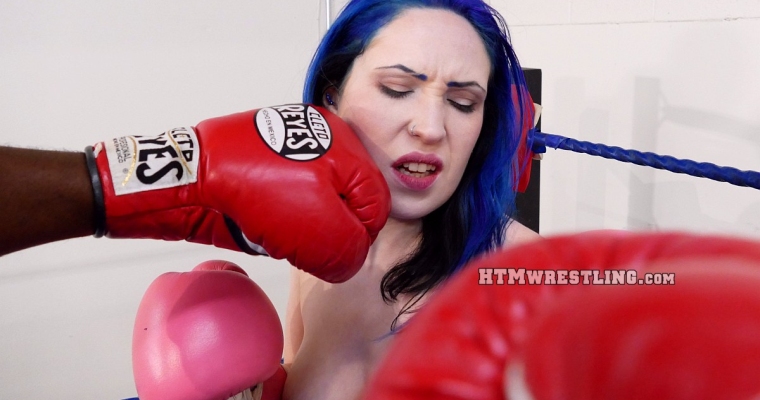 "Strip Boxing" 2-glove Gopro POV boxing maledom custom.
- Screenshot Gallery -



or