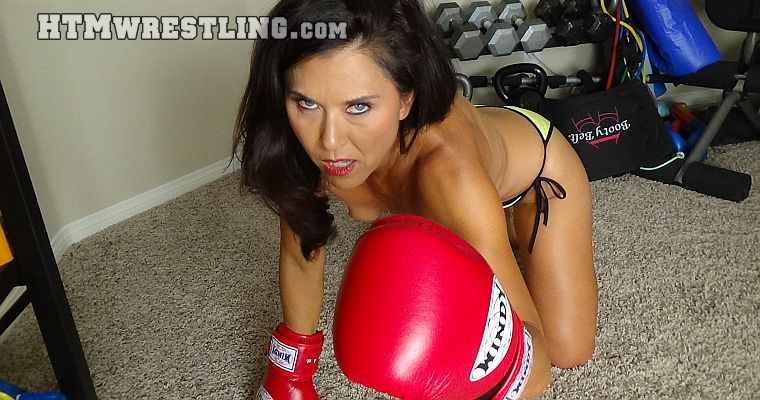 We're itching for a fight, so we went to Tomiko for some POV boxing! Tomiko thinks she's tough, but turns out she has a bit of a glass jaw! Tomiko is punched somewhat silly, and can't seem to get her bearings, but certainly gets a beating! She gets in a few punches, but it isn't long before Tomiko is a defenseless punching bag, gets her top pulled off in a rather humorous fashion, continually dominated and finally defeated.
Featuring Tomiko's played up punch reactions, dizziness and eye rolling and tongue hanging out expression.
- Maledom POV Boxing Screenshot Gallery -





Note that preview clips may have slightly offsynced audio


Tags: Maledom, Tomiko, Topless

Please note! Prices listed here are BEFORE any applicable local taxes are applied.

---
Related Videos
---