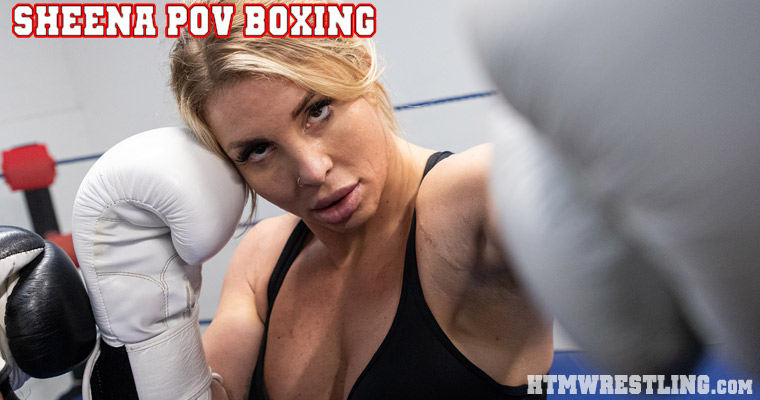 Get in the boxing ring with the Hungarian Hurricane Sheena Bathory! One of the most popular fighters in the session scene, from a legit fighting background and with an extraordinarily powerful 5'5″ 160lb frame.
Watch Sheena throw hands as she fires off powerful punches and turns up the heat with combos, knocking you around the ring and down multiple times. Sheena stands over you, berating you and flexing her massively strong biceps, beckoning you to rise for more punishment. Sheena continues to pile on the pressure and pain, landing some massive Superman style punches that nearly take your head off. Once she's had enough of you, Sheena finally finishes you off with a brutal corner combination to massive uppercut that knocks you down and blurs your vision, before mounting you and counting you out with a few more hard punches for good measure. You are left dazed and defeated, looking up at the Hungarian Goddess as she flexes over your broken body.

- POV Boxing Screenshot Gallery -



Femdom POV Boxing – Immersive "Real Impact" style with strong and rapid fire combinations from the highly skilled Sheena. Just like a real boxing session with Sheena, only less pain!

You saw Sheena slap the hell out of someone in Power Slap. Now watch her slap the hell out of you!.




Note that preview clips may have slightly offsynced audio


Tags: Femdom, Sheena

Please note! Prices listed here are BEFORE any applicable local taxes are applied.

---
Related Videos
---