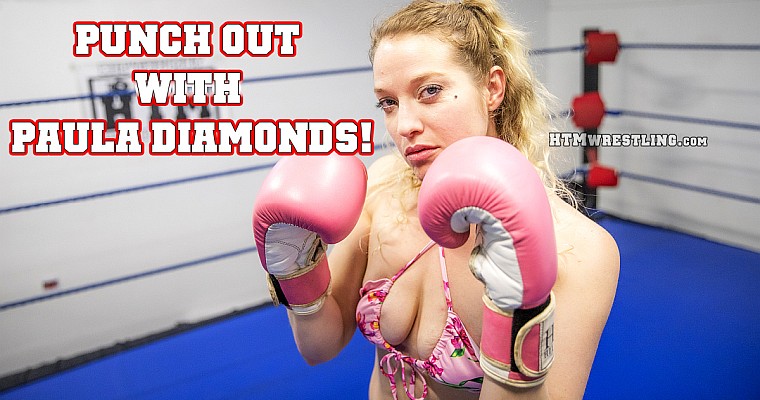 Paula Diamonds debuts at Hit the Mat! Sporting a fresh white mouthpiece and a bikini top that has zero chance of staying in place Paula is ready to fight. She starts on the offensive, but her punches keep getting parried. Just when she thinks she's scored, she takes a big shot to the face. Now it's time to give Paula the Hit the Mat Punch Out welcome! Paula takes head snapping hits that have her eyes rolling, real belly punches with no added sfx to keep the natural impact sounds (she can take a punch!), breast punches that end up with her topless, and even a few low blows! Paula is getting her ass whipped to woozy, stumbling around the ring and barely able to hold up her gloves. The KO shot has her collapsing to the ground, white mouthpiece falling out as she hits the mat. Then, its time for even more of a boxing bondage beating while tied up in the corner! — Stay tuned for Part 2!


- Maledom POV Boxing Screenshot Gallery -

Maledom POV Boxing, Two glove GoPro style POV. Co-starring the whitest mouthpiece in town



Note that preview clips may have slightly offsynced audio


Tags: Maledom, Paula Diamonds, Topless, Two-Glove POV

**View directly on CLIPS4SALE to use the Shopping Cart function!

Please note! Prices listed here are BEFORE any applicable local taxes are applied.

---
Related Videos
---