Luna Lain comes to Hit the Mat! This two-glove GoPro-style Maledom POV strip boxing custom features Luna Lain knocked around the ring in a completely one sided boxing beatdown. Luna can barely even get a punch off! Her slim, tight body is your punching bag as endless blows beat on her belly, knocking the wind out of her! Once she goes down, off comes her top! Luna is gradually stripped completely nude as she's knocked around the ring with head snapping blows, LOTS of belly punching, breast punching and even some low blows. "You" even hold her up to beat her belly some more when she's barely able to stand! After a brutal, dominating beating that leaves her staggering around the ring, you knock her out with a punch to the jaw. But that's not the end! Luna wakes up to find her arms bound to the top rope, and it's boxing bondage time! More punishing belly blows, low blows and chin checks until the bound Luna is knocked out again, left tied up and naked!

or

Note that preview clips may have slightly offsynced audio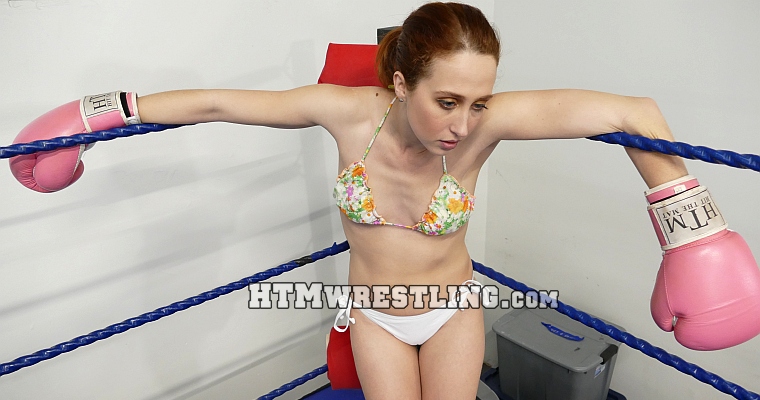 "Strip Boxing" 2-glove Gopro POV boxing maledom custom featuring Luna Lain stripped nude.
- Screenshot Gallery -



or