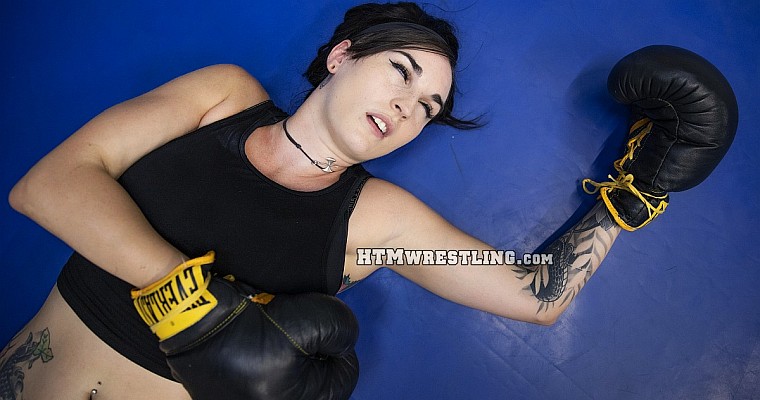 Irene Silver stars as "Underworld"-style Lara Croft, meeting with a rival for a boxing match. Clad in all black and donning vintage Everlast black boxing gloves with yellow trim, "you" touch gloves with Lara and the fight is on. Lara claims "it's been a while" since she's boxed, and "you" certainly take advantage! Lara is getting her head snapped by jabs and hooks, spun around and quickly unable to find her bearings. Repeated belly punches knock the wind out of her with satisfying grunts, and a dirty low blow sends her to the canvas. Lara just never seems to be able to mount an offense in this fight, as she is dominated around the ring. Lara attempts to throw some kicks, but is met with feet to the face herself! After 7 1/2 punishing minutes of getting her ass kicked in boxing, Lara Croft is down and out!


Maledom POV Boxing in 1920x1080HD MP4 Two Glove GoPro style
- Screenshot Gallery -


Tags: Costume, Cosplay, Lara Croft



Note that preview clips may have slightly offsynced audio


Tags: Costume, Irene Silver, Maledom

Please note! Prices listed here are BEFORE any applicable local taxes are applied.

---
Related Videos
---