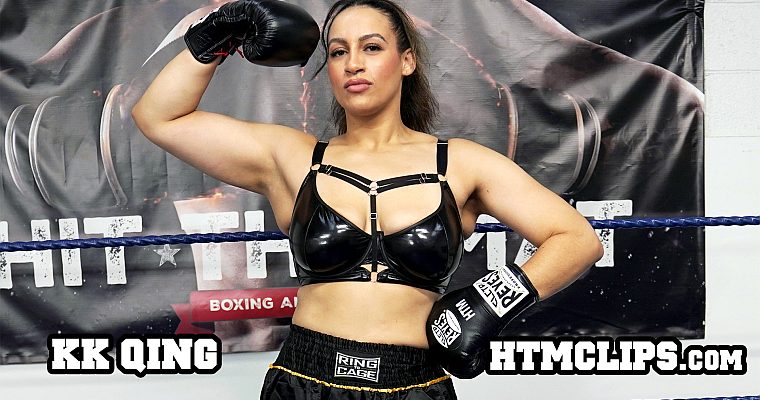 You are but a peasant facing off against The Qing in her courtyard of the boxing ring. And your lowly ass doesn't stand a chance! For almost 10 minutes, The Giant 5'11″ KK Qing dominates you in this Real Impact POV Boxing style session. Starting off with quick jabs and moving on to bone crushing power shots, KK Qing's boxing form, footwork and her STAMINA to throw power shots for that long are monstorously impressive. When she knocks you down (and oh you DO get knocked down many times), she hammers your ego with humiliating trash talk and verbal domination. After being a brutalized human punching bag, KK knocks you out with the skull smashing Superman Punch that hits with the power of an atomic bomb, and you are down for the count. That punch is something that will haunt your nightmares! (Slow motion replay at the end).
- Boxing Screenshot Gallery -


Real Impact Femdom POV Boxing



Note that preview clips may have slightly offsynced audio


Tags: Femdom, KK Qing

Please note! Prices listed here are BEFORE any applicable local taxes are applied.

---
Related Videos
---