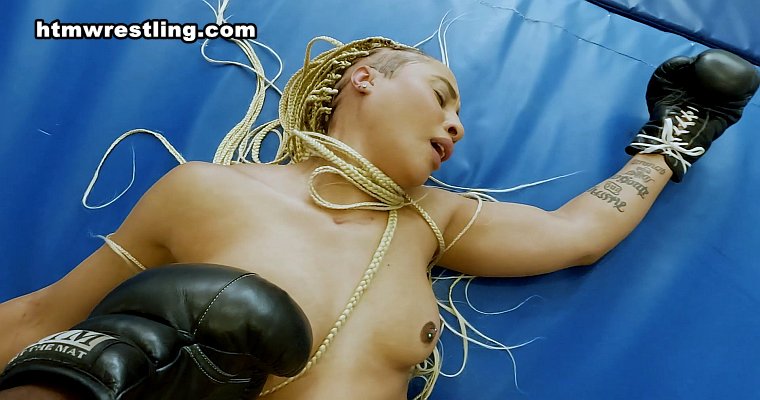 Time for your boxing session with the 6'1″ Kendra Allure! How will you even stand a chance against such a tall and strong opponent? Why, by cheap shotting her of course! Kendra Allure gets knocked around and knocked the fuck out, completely dominated, stripped of her top and her pride. You better get your ass out of there before she wakes back up!
Maledom POV Boxing, two glove POV
- Boxing Screenshot Gallery -


Kednra is chomping at the bit to get her first match at HTM, she is a bit thrown off as it doesn't look like how it looks online. Kendra warms up just as you walk in. Kendra is not impressed, as she touches gloves and quickly finds out you've got hands. After taking some combos to the belly and head, she tries to shake it off but you come in bouncing her head back and forth in between your gloves. Kendra staggers around as you begin to target her her breast, belly, and crotch! She hits the canvas several times, and not only does she get the HTM Booty Boxing treatment, you take her top before pounding her some more. This match quickly becomes obvious she is not ready for you to be her opponent. She promises to get you back, but a punch to the jaw sends her sprawled out to the canvas taking a nap. Will she come back and get her revenge, or is this beating to much for her?



Note that preview clips may have slightly offsynced audio


Tags: Kendra Allure, Maledom, Two-Glove POV

Please note! Prices listed here are BEFORE any applicable local taxes are applied.

---
Related Videos
---