It's time for Karate /Taekwondo class with Black Belt Taekwondo expert Irene Silver!
Instructor Irene Silver spars with you to prepare you for an upcoming martial arts tournament.
Like any good instructor, Irene seeks to drill in the concept KEEP YOUR HANDS UP! Irene throws quick strikes, punches, elbows and AMAZING kicks of all kinds. "You" are clearly overwhelmed by her skill and strength, as Irene beats you up and down in a completely one sided femdom karate POV.
Fans of kicking and bare feet will love this one!
Femdom Karate POV Fighting with some "real impact" high speed striking elements



or

Note that preview clips may have slightly offsynced audio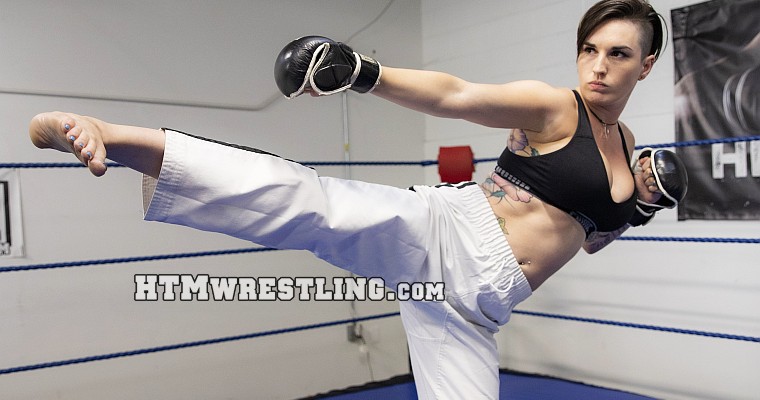 Karate female domination POV fighting – featuring TKD Taekwondo expert Irene Silver!
- Screenshot Gallery -



or