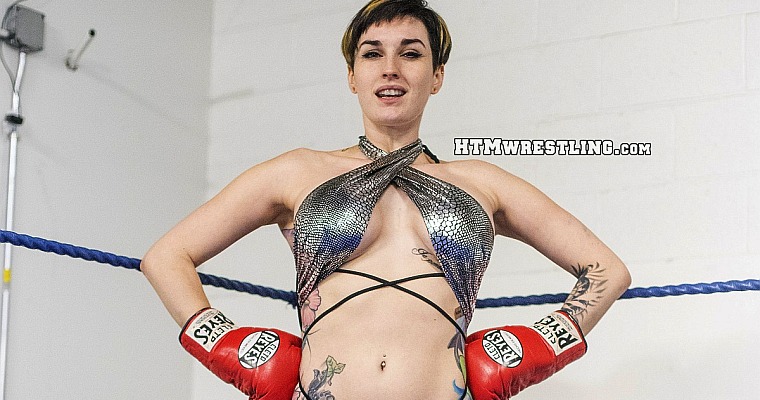 Get in the ring, it's time to fight! "You" were expecting a match with a different, much smaller opponent, and are surprised to find the 5'10″ TKD blackbelt Irene Silver standing across from you! If you win, she'll go on a date with you!
This two-glove boxing/fighting POV features back and forth action, with the topless Irene taking some head snapping punches and a few knockdowns, then making a, increasingly VICIOUS comeback. Irene throws punch combinations, kicks, backhands, elbows, several sensational spinning roundhouse kicks, mounts you for ground and pound, and even breast smothers you several times! Also including "Real Impact" style ultra-fast punch combinations as Irene continues to turn up the heat and becomes ever more dominant. Irene takes her gloves off and finishes you off with her taped fists, a superman punch drop(!) and a bone-breaking stomp for the KO. Irene Silver is just too much for you!
Topless POV Fighting custom video
- Screenshot Gallery -





Note that preview clips may have slightly offsynced audio


Tags: Irene Silver, Topless, Two-Glove POV

Please note! Prices listed here are BEFORE any applicable local taxes are applied.

---
Related Videos
---