Young Lara Croft is in the ring for some boxing training! Wearing her small brown vintage boxing gloves and a sporty version of her signature adventure outfit, Lara Croft takes to the ring for some sparring. Looks like she's still a little green at this point, forgetting to keep her hands up and taking some jabs to the face! Little Lara gets knocked around the ring, her head snapped, belly beaten, and even a few crushing low blows that hurt so badly, she can barely stand! Lara gets worked over, knocked out, and left laying.
But that's not all! When she wakes up, Lara finds that you've stolen her top! Embarrassed and enraged, now you've unleashed the lioness. Lara goes on an all out offensive with brutal jabs and intense haymakers and uppercuts. She might not be able to block, but at least she can dodge! Now it's your turn to get beaten up, knocked out, and humiliated as Lara flexes over your defeated ass.

or

Note that preview clips may have slightly offsynced audio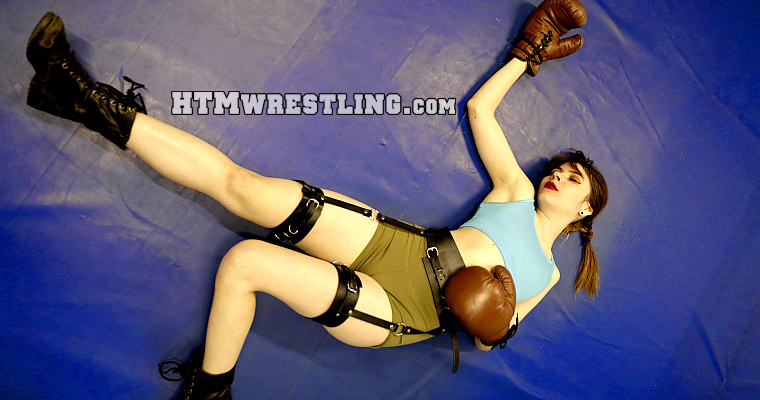 Starring Ziva Fey as "Young Lara Croft" in cosplay / costumed 2-glove POV Boxing action!
- Screenshot Gallery -



or



This POV boxing video features: Lara Croft Cosplay, Maledom Boxing Ryona, Ziva stripped topless, femdom POV boxing comeback