Dare you get in the ring with the German powerhouse Warrior Amazon? It's time to step up and get beat down by this beautiful boxer! Standing at 5'7″ and weighing 160lbs, Warrior Amazon is a well muscled middleweight fighting machine. She trains intensively in numerous fighting arts, and shows off her EXTREMELY well developed striking skills in this femdom boxing POV. She's already warmed up from a day of sparring at the boxing club, but accepts your challenge without hesitation. You might get a few starting hits in, but they don't phase The Warrior, and you quickly find yourself on the receiving end!
Warrior Amazon's guard is tight and her punching technique is polished and sharp. Experience the skilled punches of a well- trained female boxer, her gloves flying at you fast and furious. With overwhelming power and stunning beauty, Warrior Amazon is a real knockout! She throws strong hooks and uppercuts with great form, rib smashing body shots, and even a surprise spinning backfist or two! She taunts and counts you down in German while wearing a boxing mouthpiece/mouthguard, and you WILL go down multiple times from those brutally powerful punches! See what it's like to get in the ring with one of the best and strongest session boxers of this generation, and get knocked the hell out!
The ending features Warrior Amazon counting you out in German, then flexing over your defeated ass. Even putting her bare foot in your face!

or

Note that preview clips may have slightly offsynced audio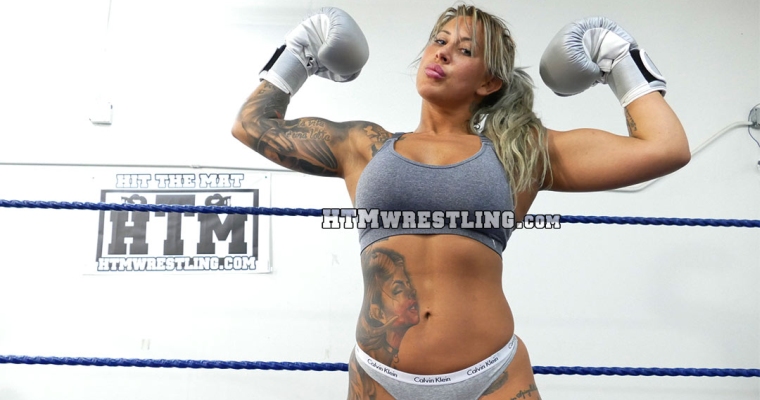 + Shop for this video and more on Clips4Sale +, or
Femdom POV Boxing featuring Warrior Amazon. Starkes Frauenboxen!


Screenshots