Hotstuff Hollie is back and ready to knock you out, topless and in red boxing gloves. You've never seen a Boxing POV video like this. Ring tested skilled punches will dazzle you like no other, just as will her body, which is as much of a knockout as her punch! "Hollie Fights You", just as if you were Boxing Hotstuff Hollie (aka Hailey) yourself! With much the same results. Watch her dodge and weave through punches as she hits back with incredible speed. Hollie taunts as she throws endless punches that are stunningly fast and sharp. More than once you will find yourself looking up at Hollie's topless, sexy form…struggling to stay in the fight but Hollie is simply too much. A POV boxing video you won't forget!
See this video and many more on Clips4Sale, or
Note that preview clips may have slightly offsynced audio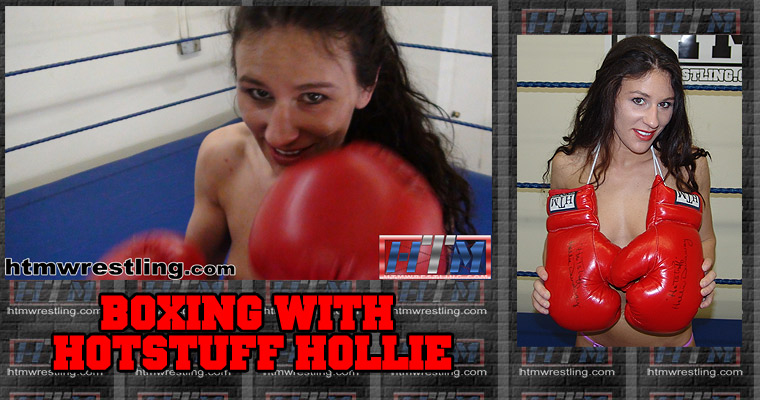 Hotstuff Hollie's premiere in-ring topless Boxing POV!
POV Boxing screenshot gallery -
+ Shop for this video and more on Clips4Sale +, or
More Boxing Videos You may also like: