Special Cyber Monday update to the Wrestling Channel!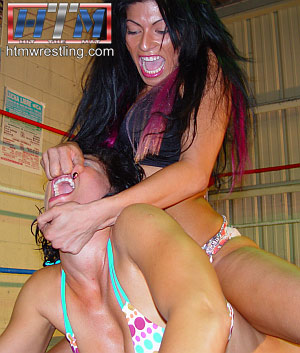 Cyber Monday Wrestling Special Package ($19.99) Download
DOWNLOADABLE videos and photo sets! CURRENT Subscribers to the Wrestling Channel can download these at NO EXTRA COST! If you are a subscriber and have issues downloading, please email hit_the_mat@yahoo.com and let us know. Check your email for the access link!


New subscribers can find a coupon code for $10 off this package in their welcome email!


Includes -

Frankie vs Shelly HTMC4 – Female Wrestling

Hellena Heavenly vs Duncan – Mixed Wrestling

Agent Cruz Crushed by the Amazon – Female Wrestling

Stephy vs Darrius – Mixed Wrestling



Get this deal here – https://htmwrestling.vhx.tv/products/cyber-monday-wrestling-special-package-19-99-download



For new downloadable clips, always check our C4S store at

---