<-- Return to Video for Purchase Options!
Foxy Boxing Lucky O'shea vs Janira Wolfe Photoshoot Gallery-
Lucky O'Shea now known as Crystal Clark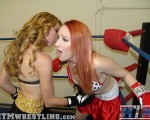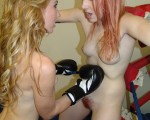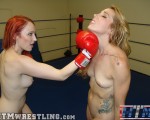 Foxy boxing girls in a strip rules fight!
Note: Still HQ/photo sets are supplemental and may sometimes contain poses not found in the associated video. If you have any questions, please contact us!