<-- Return to Video for Purchase Options!
Mixed Boxing – Jesse vs Darrius Photo Gallery
Select photos from the mixed boxing fantasy video – Jesse vs Darrius.
Tiny but chesty Jesse takes on the much larger Darrius in a mixed boxing match.
What chance does she have?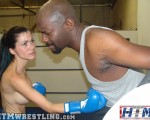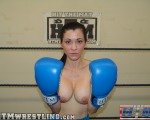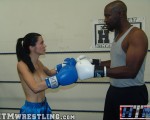 Note: Still HQ/photo sets are supplemental and may sometimes contain poses not found in the associated video. If you have any questions, please contact us!