<-- Return to Video for Purchase Options!
Mixed Boxing Photo Gallery – Ashley Lane vs Rusty Nails
Sexy pornstar Ashley Lane is back at Hit the the Mat for her very first mixed boxing match.
Will she be able to handle Rusty? Of course not! Ashley is battle damaged and dominated, quickly ending up topless and dissected in a one sided mixed boxing male domination beatdown.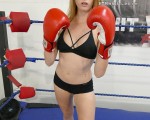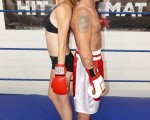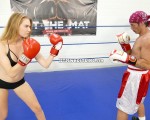 Want to see more epic mixed boxing action? Hit the Mat brings it to you like no other.
More Ashley Lane fighting videos
More Rusty Nails fighting videos
More Male Domination Mixed Fighting videos
Ashley Lane Video on Demand
Free Porn
Note: Still HQ/photo sets are supplemental and may sometimes contain poses not found in the associated video. If you have any questions, please contact us!