<-- Return to Video for Purchase Options!
Mixed Boxing – Amanda vs Darrius Photo Gallery
Select photos from the custom mixed boxing fantasy video Amanda vs Darrius (HTMV71).
The blonde bombshell Amanda takes on the much larger Darrius, and even manages to hold her own in the first half.
But in the second half, she is dominated completely, beaten punch drunk and knocked out cold.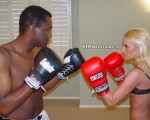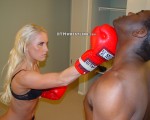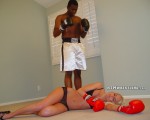 Full Image Set: $7.99 (71 Pics) Available On
Note: Still HQ/photo sets are supplemental and may sometimes contain poses not found in the associated video. If you have any questions, please contact us!