Warrior Amazone vs Rocky M, this time as the more familiar session script.
Standing at 5'7″ and weighing in at 160lbs with a strong build, the German combatant Warrior Amazone is also a seasoned fighter with years of experience in many martial arts. Her punches are sharp and powerful, and she moves around the ring with the grace of a pro. Rocky may be bigger, but he doesn't stand a chance! Warrior Amazone dominates and defeats Rocky by knockout, then celebrates her victory.




or

Note that preview clips may have slightly offsynced audio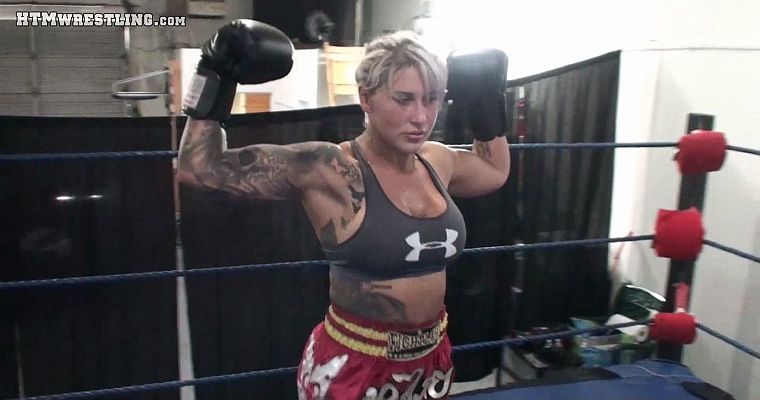 This video from the sessioner himself is a mix of scripted femdom fantasy boxing and reality with Warrior Amazon landing stiff shots against Rocky, along with a first person sequence, flexing victory poses, trash talk, prefight and postfight interviews.
- Screenshot Gallery -



or