Tapered Physique debuts at Hit the Mat, and what a physique indeed! She warms up on the bag, her powerful muscles flexing as she pounds away, warming up. She flexes her MASSIVE muscles, psyches herself up for the match, and the mixed boxing bout is on. Tapered dominates the first round, but the second round, Rocky is fighting back! It doesn't last for long, as this FBB powerhouse can take anything he throws, and dish out far more. She beats him down, knocks him out, and then flexes in victory!
See this video and many more on Clips4Sale, or
Note that preview clips may have slightly offsynced audio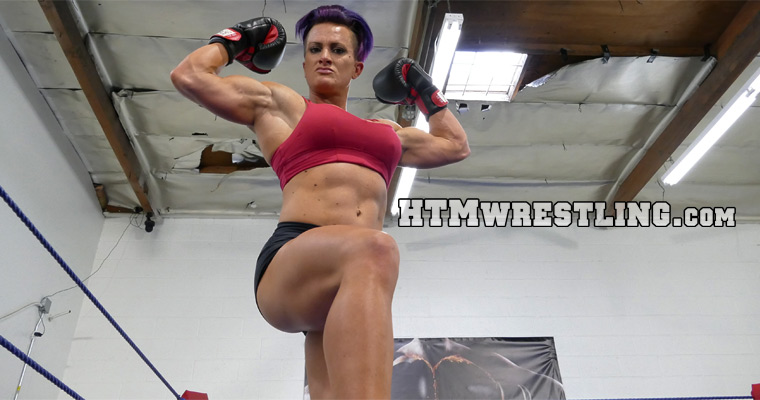 This video from the sessioner himself is a mix of scripted femdom fantasy and reality with Tapered Physique working up to landing some hard shots against Rocky, along with an impressive POV sequence, prefight and postfight interviews and introductions. Lots of flexing by Tapered Physique!
Contact us if you want to book your own boxing session!
- Screenshot Gallery -