Jennifer Thomas and Serena tangled on the mats in wrestling, now it's a boxing rematch. Serena is fired up like a "wild " as Jennifer puts it, but Jennifer isn't afraid. Serena posses some boxing skill, and has a rather significant reach advantage over Jennifer. Serena comes out swinging, her punches sharp and hitting their mark. Jennifer is scoring with punches of her own, but taking damage. After a short knockdown, Jennifer digs in to Serena's body and manages to down the taller fighter herself. Serena likes going to the body as well, and some of her punches seem to land a little off the mark in the crotch and breasts! Jennifer is taking a tremendous beating as the match wears on, looking dazed and confused, barely able to stand. But after a swing that's a little too wide by Serena, Jennifer is back in the fight and dishing out punishment of her own. Both women are taking a beating, but there can be only one left standing!
See this video and many more on Clips4Sale, or
Note that preview clips may have slightly offsynced audio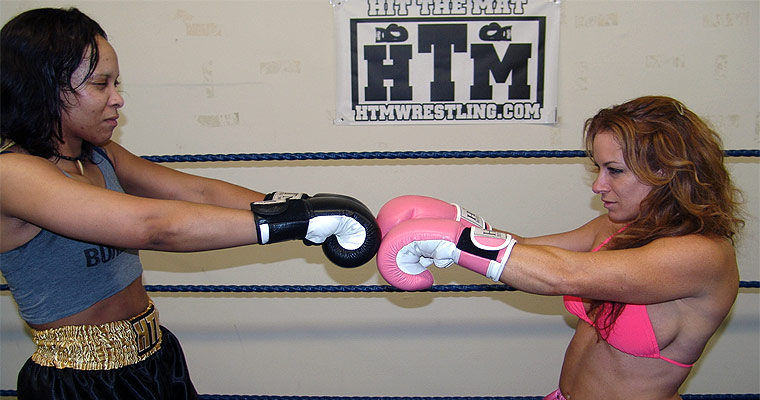 - As the fight wears on, Serena is looking worn down and Jennifer's incredible fitness and toughness are pulling her through. But just when Jennifer thinks Serena is done, Serena turns the table and works Jennifer's abs ferociously, beating what's left of the fight out of Jennifer before putting her away for good.
Includes some POV portions of both fighters. Fantasy female boxing with a bit over the top action..

Tags:
Jennifer Thomas
,
Serena
**
View directly on CLIPS4SALE to use the Shopping Cart function!

Please note! Prices listed here are BEFORE any applicable local taxes are applied.
---
Related Videos
---